Your Local Automotive Shop
Cliff is the owner of 4 successful businesses in Olympia and has been a business owner for 15 years. Cliff has been providing quality landscape service at C.P.C. Landscape, South Sound Towing, and CPC Stuff n Things Landscape Supply Store. With this experience Cliff aims to hold Eddies Automotive to the same high standards as previous owner Eddie.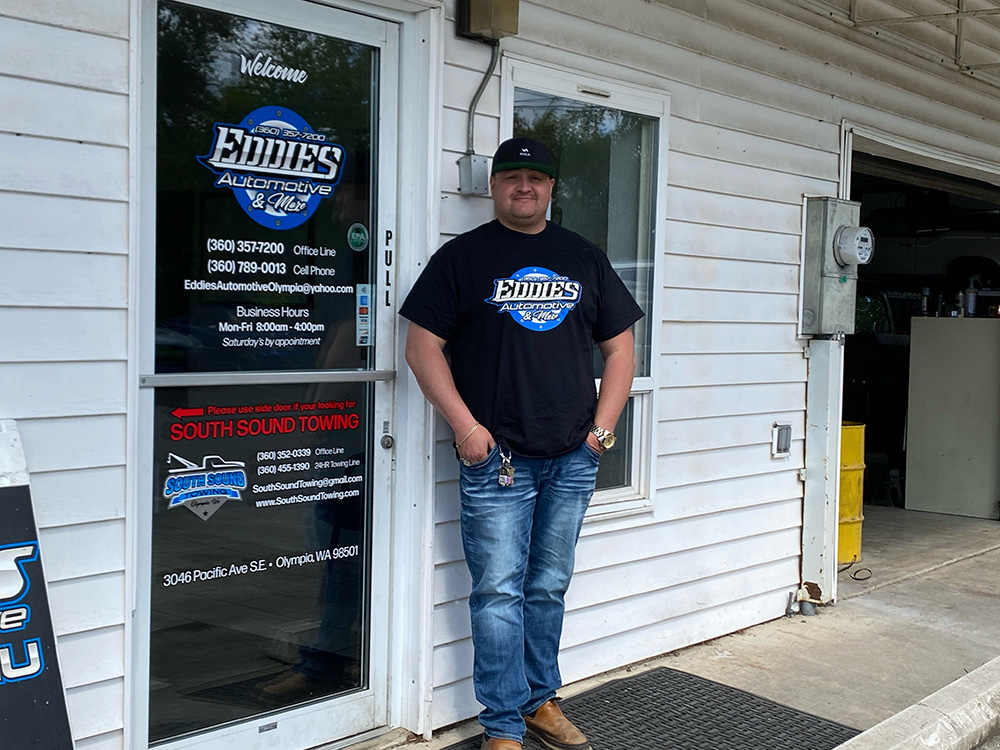 Olympia's Subaru Autoshop
Olympia Auto Repair Shop
At Eddie's Automotive, we are one of the best auto repair shop options in Olympia, WA. We offer the best transmission services if you start to notice that you are experiencing trouble shifting, high revving, slipping gears or lagging acceleration. Our Olympia auto repair shop team of experts is ASE certified, and they will ensure that they get the job done right. Our Olympia auto repair shop team is ready to schedule service and give you an estimate of the cost. Give us a call today.
Our Olympia auto repair shop team has a proven track record of dealing with automatic transmission repair. We recognize that transmission repairs can be expensive if done the first time incorrectly. Our Olympia auto repair shop team of experts is equipped to diagnose and fix automatic transmission problems like grinding gears and delayed shifting. Give us a call if any of these troubles show up.
Our Olympia auto repair shop offers the following services:
Automatic transmission repair
Transmission maintenance service
Clutch repair
Manual transmission repairs
Visit Eddie's Automotive to experience the best Olympia auto repair shop in the region.
(360) 357-7200
South Sound Towing Partners